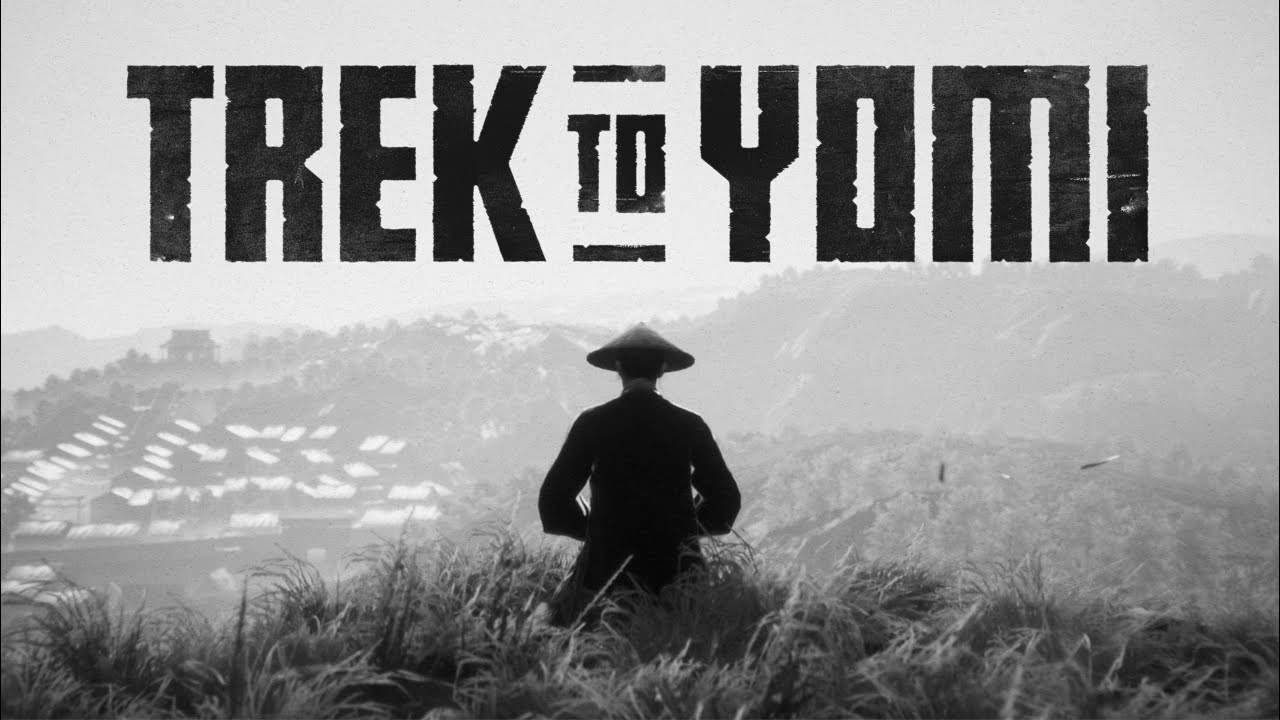 A la hora de hacer un juego hay que tener claro qué es lo que queremos que destaque. Su historia, su arte, sus mecánicas, sus personajes… cualquier cosa vale, pero al menos una de ellas debe ser prominente. Idealmente lo serán todas, pero en ese caso se complica el siguiente paso: todos sus elementos deben cooperar entre sí, intentando no interponerse entre ellos, y en el mejor de los casos, realzándose los unos a los otros. Cuando esto no ocurre, cuando los elementos no armonizan entre sí, es cuando surgen los problemas; incluso si sus elementos podrían ser defendibles en el vacío, no lo son cuando chocan constantemente entre sí.
Trek To Yomi es un juego que se siente como si sus desarrolladores, Flying Wild Hog, hubieran pensado en varias cosas que querían hacer, pero no hubieran sabido cómo hacerlas encajar entre sí. Como si no existieran prioridades y todo debiera funcionar bien por separado, independientemente de si después pudiera llegar a funcionar o no en conjunto. Porque lo que es evidente es que, como un todo, Trek To Yomi tiene graves problemas para ser poco más que funcional.
Lo más llamativo, y lo que más se ha destacado del juego, es su departamento artístico. Con un uso intensivo del blanco y negro imitando el cine de samuráis, llegando a usar efecto de grano y simulando el deterioro de celuloide para darle más autenticidad, su intención es parecerse lo más posible a los clásicos del chambara. Por supuesto, debido a que la tecnología no es la misma, consigue parecerse mucho, pero nunca se quita de encima el obvio aspecto digital de la cinematografía y, a partir de cierto momento, es demasiado evidente que son modelados 3D propios de un videojuego, como para que realmente pase por lo que se haría en una película de época. Esto es algo que no es necesariamente malo, y que pasará desapercibido para quienes no estén particularmente bien versados en cuestiones de cinematográfia o fotografía del cine japonés de la segunda mitad del siglo XX, pero que no quita que el impacto inicial se vaya diluyendo rápidamente con el paso de las horas.