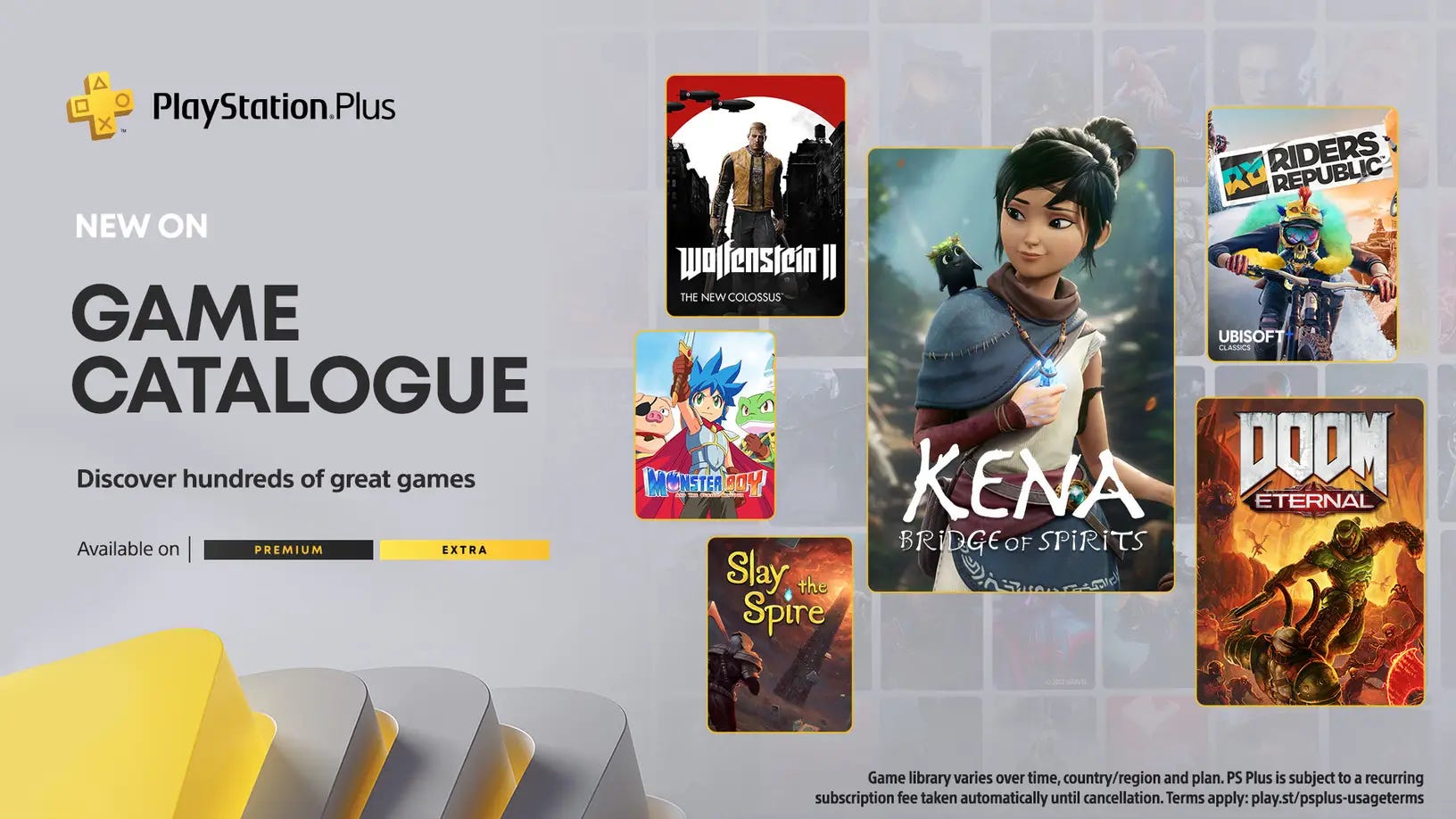 Sony ha anunciado los juegos que se añadirán al catálogo de PlayStation Plus en los tiers Extra y Premium para el mes de abril. La mayoría de ellos vienen de parte del catálogo de Bethesda, y franquicias como Doom, Wolfenstein, Dishonored y The Evil Within.
Además, se une al catálogo el exclusivo de PlayStation Kena: Bridge of Spirits y el Riders Republic de Ubisoft. También llegará el juego de cartas Slay the Spire. Además, hay otros títulos interesantes como el gran plataformas Sackboy: A Big Adventure y la novela visual de detectives Paradise Killer. La parte de Bethesda viene de la mano de Doom Eternal y tanto Wolfenstein: The Old Blood como Wolfenstein II: The New Colossus.
Todos ellos estarán disponibles el 18 de abril.