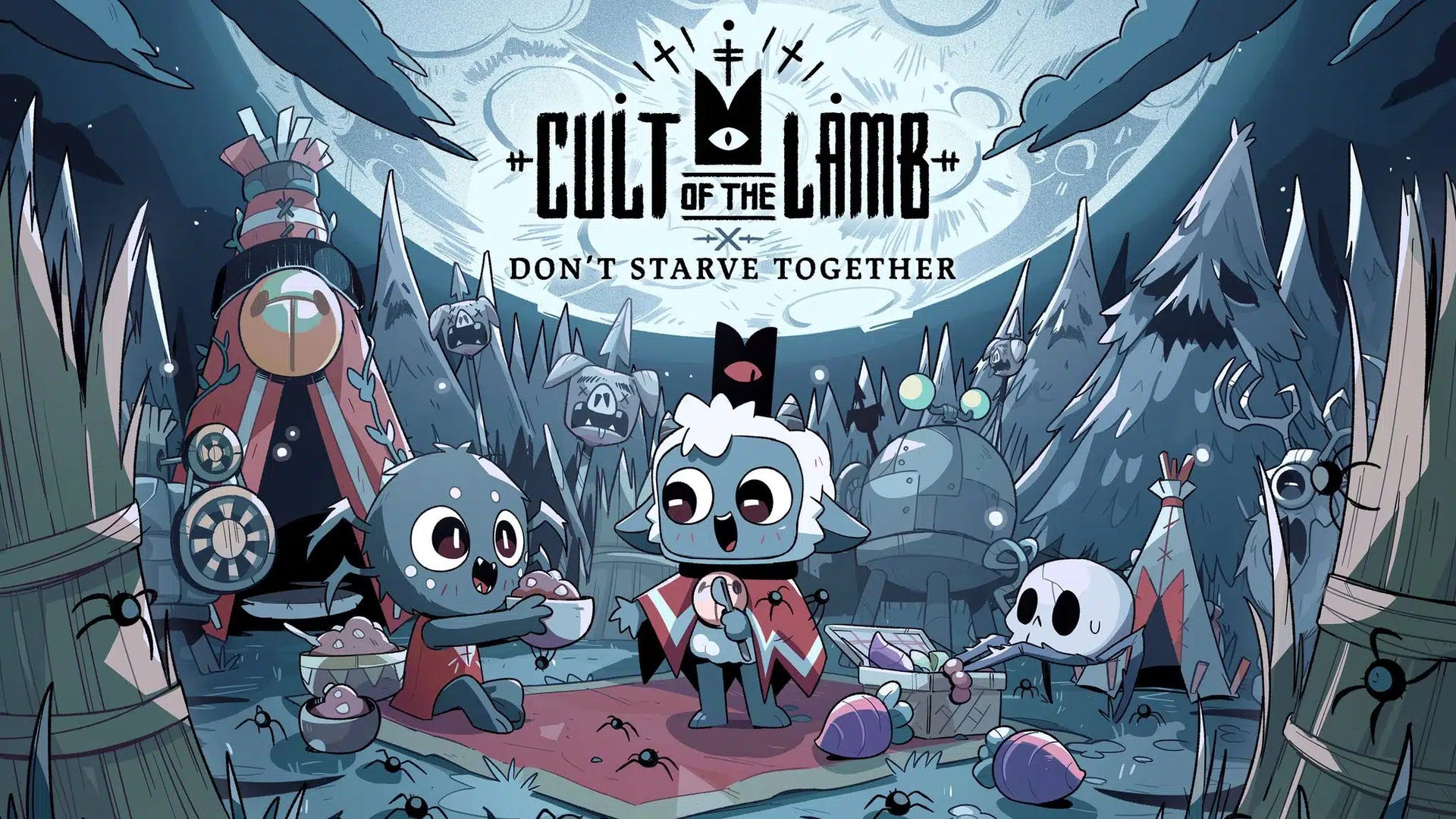 Como celebración del primer año de vida de Cult of the Lamb, el lindísimo simulador de tener una secta llena de animalitos, el juego publicado por Devolver Digital ha anunciado un crossover con Don't Starve, el juego independiente de supervivencia que se lanzó en el año 2013.
La actualización ya está disponible de manera gratuita tanto en PC como en PlayStation, Xbox y Nintendo Switch. El principal añadido es un nuevo modo, Penitencia, con mecánicas de supervivencia más similares a las de Don't Starve, con muerte permanente y donde tendremos que manejar contadores de sueño y hambre, entre otras cosas.
Además, en el modo principal se desbloqueará una misión secreta en la que podremos desbloquear a Webber, la araña humanoide del DLC Reign of Giants de Don't Starve, y hacer que pase a formar parte de nuestro culto. Como suele ser común en estas actualizaciones, también habrá nuevos cosméticos que podremos colocar en el campamento.