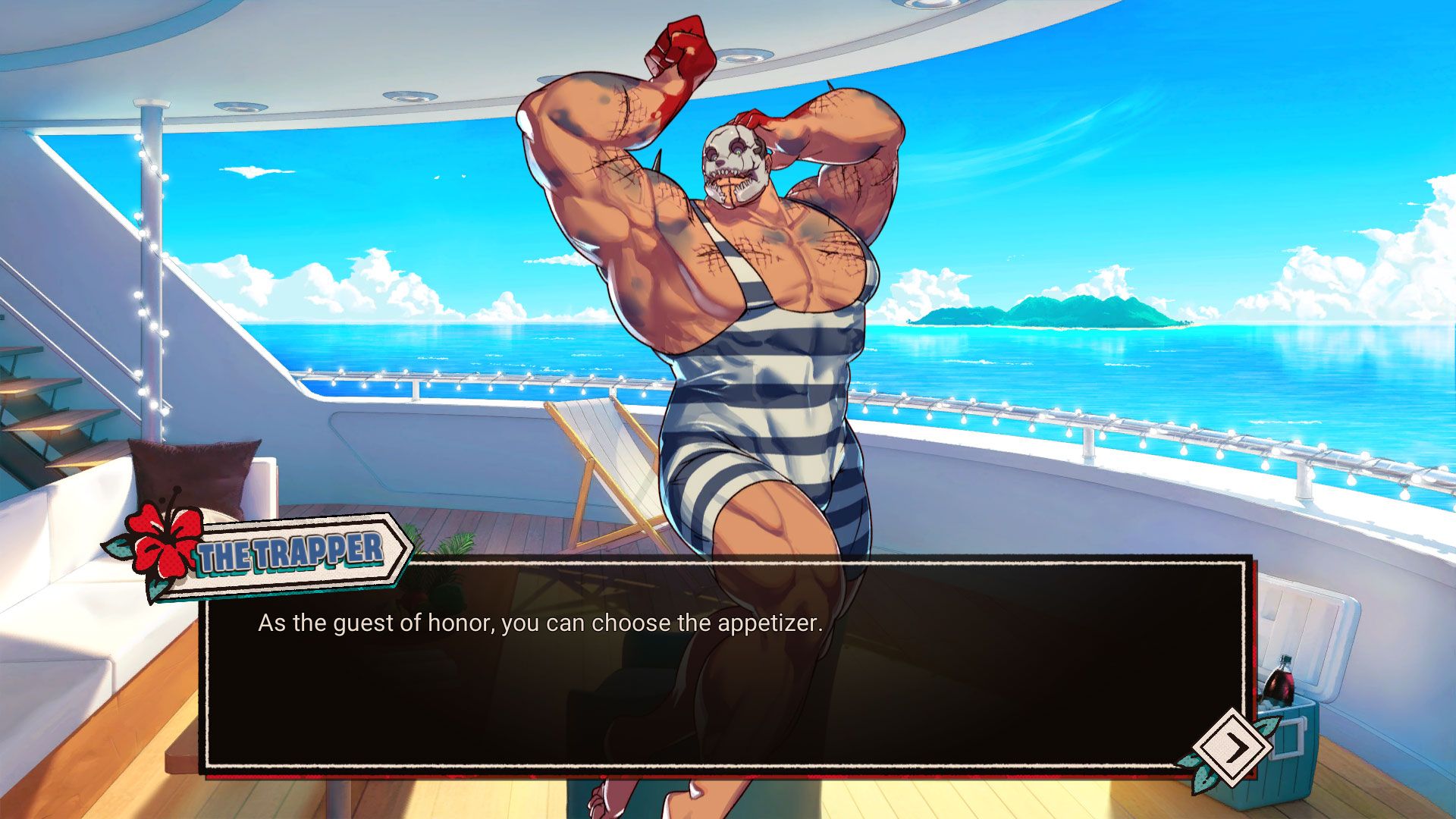 Hooked on You – A Dead By Daylight Dating Sim ya está disponible en Steam al precio de 9'99 €. La improbabilísima novela visual se anunció originalmente como parte de las celebraciones del sexto aniversario del juego el pasado mes de mayo.
El título permite a los jugadores flirtear con cuatro de los asesinos más icónicos del juego de terror multijugador – The Huntress, The Spirit, The Trapper y The Wraith. Tiene estética cartoon pero, aún así, avisos de contenido por lenguaje violento, humor crudo y humor sexual; así que parece que, como mínimo, los asesinos mantendrán algo de su personalidad en esta especie de spin-off.
Comprar Hooked on You en Steam, además, desbloquea dos cosméticos exclusivos para Dead by Daylight: un traje de Superviviente del Surf para Jake Park y un adorno para arma de Corazón Atrapado.