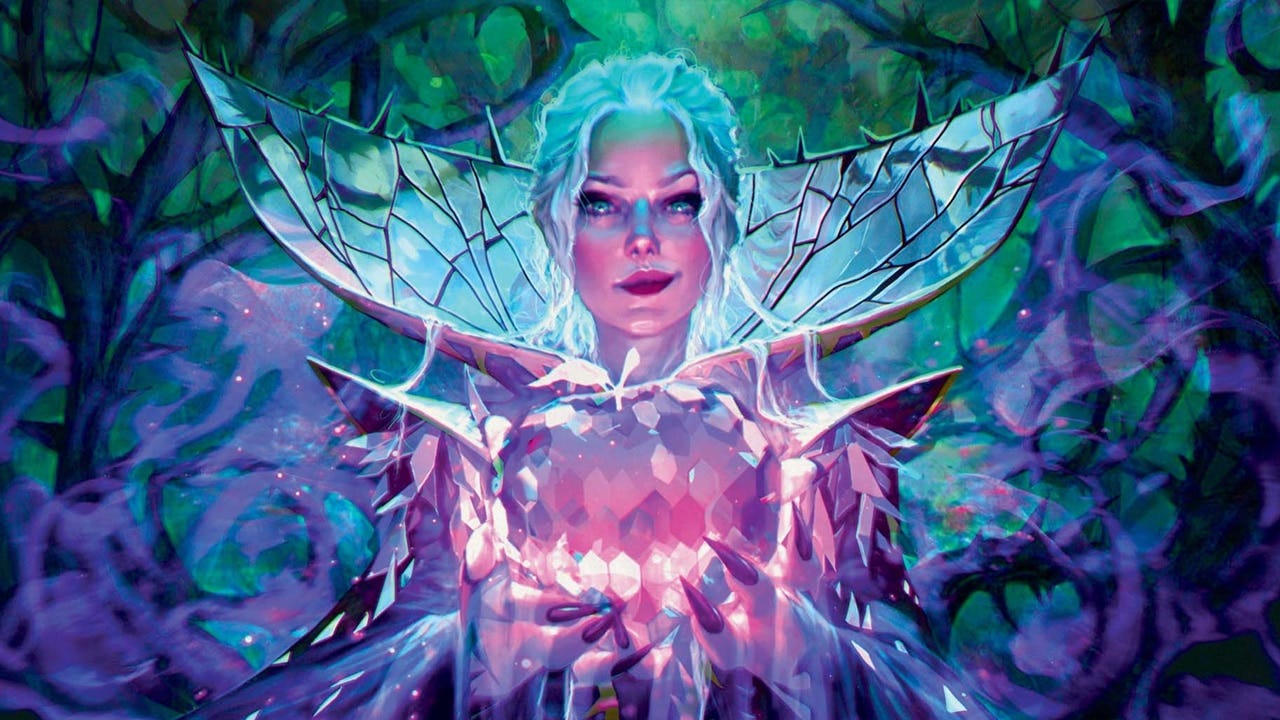 En la última edición de la MagicCon, el evento centrado en Magic: the Gathering que, en esta ocasión, tuvo lugar el pasado fin de semana en Barcelona, se nos ofreció un primer vistazo a Las Tierras Salvajes de Eldraine, la próxima expansión del juego de cartas que llegará el mes que viene tanto en formato físico como a través del juego digital online, Magic: Arena.
Pudimos ver un poco más de este particular universo dentro de la mitología de Magic, que está inspirado en los cuentos de hadas. De hecho, notaréis en el arte de la colección que casi todos los personajes y paisajes están pensados para representar algun tipo de fábula o historia de ensueño, pero con un giro un poquito perverso en ocasiones. Tras el cierre de la historia de Marcha de las Máquinas, el equipo de Wizards of the Coast expresó el deseo de crear un cambio de tono con esta colección, que permitiese a los jugadores sumergirse en un mundo con una temática muy diferente.
Durante la invasión de Pirexia a los distintos planos del Multiverso, muchos de los habitantes de Eldraine se vieron afectados por una especie de maldición que les sumió en un sueño profundo. Tal y como bromeaban Mark Rosewater y Gavin Verhey, diseñadores jefe del juego, a nadie le gusta más que el pueblo de Eldraine esté sumido en un profundo letargo que a Ashiok, une planeswalker muy popular entre los jugadores y con la habilidad de crear y manipular pesadillas. Tras varias colecciones sin su aparición, lo primero que se desveló de Las tierras Salvajes de Eldraine fue su nueva carta: Ashiok, la Manipulación Vil.