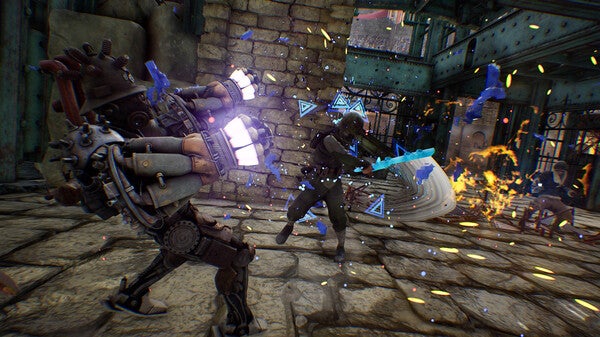 Deathverse: Let It Die, el battle royale free-to-play desarrollado por Supertrick Games, cerrará sus puertas temporalmente sólo cuatro meses después de su lanzamiento en Steam y PlayStation.
El estudio ha anunciado que suspenderá el acceso al juego para resolver algunos de los «retos» a los que se ha enfrentado el título desde el lanzamiento, que adolece de numerosos bugs que tienen que ver con el matchmaking y el lag a la hora de jugar offline. El plan es «redesarrollar» el juego durante el tiempo en el que esté fuera de servicio, para después volver a lanzarlo. Supertrick Games says it's temporarily suspending the free-to-play game due to ongoing «challenges», saying that since launch, the game has been plagued with issues concerning «in-game matchmaking and lag». It plans to «redevelop» the game whilst it is offline.
El servicio se suspenderá el 18 de julio de este año a las 4 a.m., hora española, y todavía no se ha confirmado cuándo volverá. El contenido de la segunda temporada se lanzará tal y como estaba planeado, pero la tercera temporada se suspenderá a mitad.