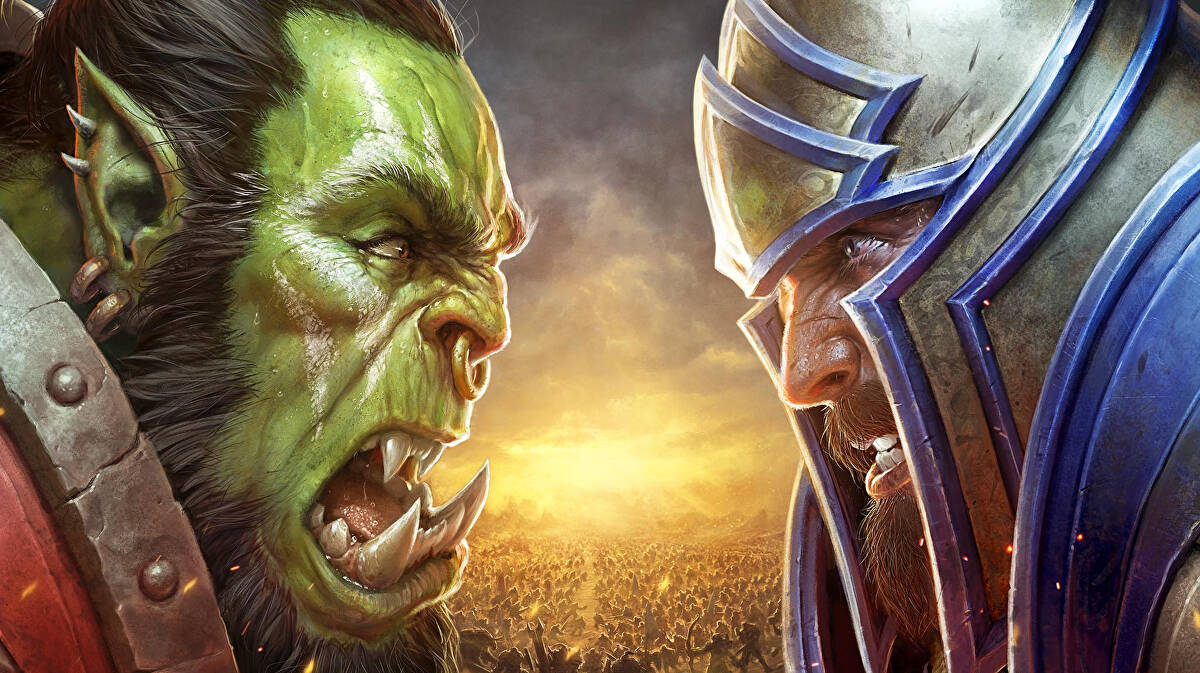 Los jugadores de las dos facciones de World of Warcraft, la Horda y la Alianza, podrán unirse para completar incursiones y mazmorras juntos, y también hacer equipo para el PvP. Hay algunas restricciones, claro, y algunas mazmorras concretas no podrán jugarse de esta forma por motivos de historia, pero en general ahora podremos jugar con nuestros amigos aunque pertenezcan a otra facción. La opción comenzará a estar disponible en el parche 9.2.5, como parte de la expansión Shadowlands.
La separación entre Horda y Alianza había sido un elemento narrativo muy importante dentro del juego – y socialmente, en sus primeros años, aunque la distinción social ha ido normalizándose un poco últimamente, gracias a Dios – y en muchas ocasiones, los jugadores habían rechazado acabar con esta separación. El director del juego, Ion Hazzikostas, hacía referencia a esto en el blog oficial en el que se anunciaba este parche: «la Alianza y la Horda han encontrado lugares comunes en muchas ocasiones dentro de la historia de Warcraft, y las historias de cooperación dentro del propio World of Warcraft son demasiadas para ser contadas.»
El parche estará disponible el próximo 31 de mayo, y trae otros cambios, como la introducción de una arena PvP.