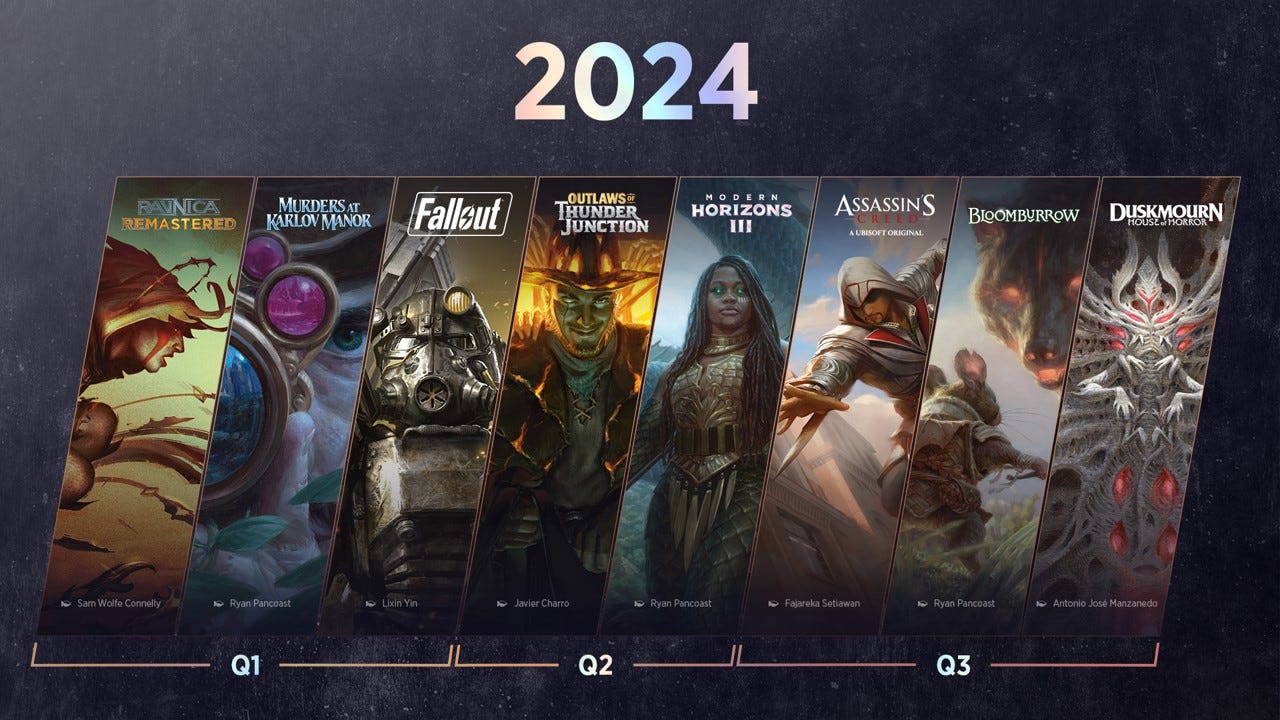 Wizards of the Coast ha anunciado las próximas expansiones de su línea Más Allá del Multiverso, en la que enmarcan las colaboraciones de Magic: the Gathering con otras IP conocidas.
El próximo año tendremos dos expansiones asociadas a videojuegos, empezando con la serie Fallout el 8 de marzo de 2024.
Será con una colección de Commander, un formato de juego en el que hasta 4 personas se enfrentan con barajas de 100 cartas. La particularidad de este formato es que no se pueden repetir dos cartas iguales en la baraja (más allá de las tierras, por supuesto), así que ha resultado especialmente popular para colaboraciones de Universes Beyond como la de Warhammer 40k.