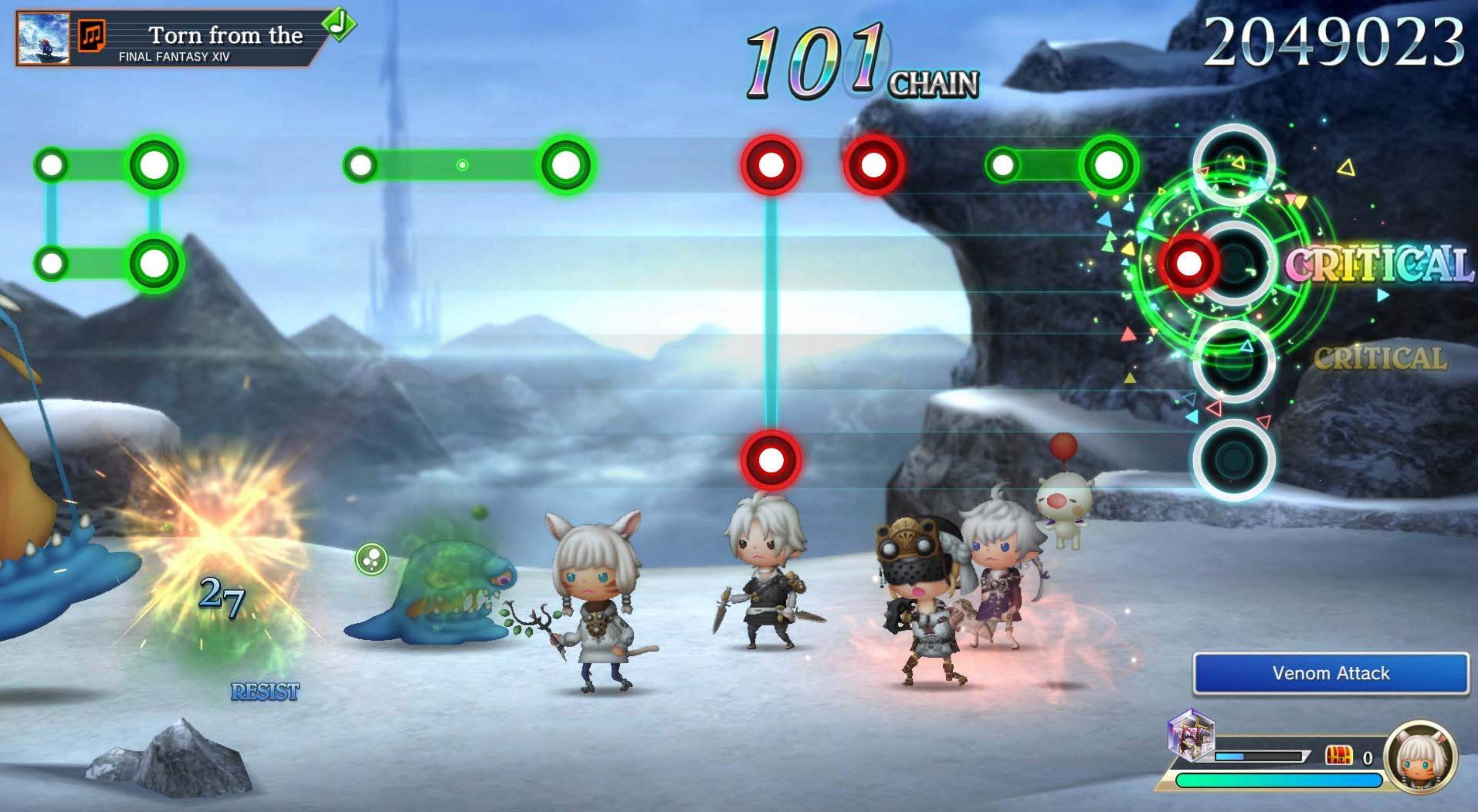 Square Enix ha anunciado una demo gratuita de Theatrhythm Final Bar Line.
Esta saga de juegos de ritmo desarrollada por indieszero (Electroplankton, Kingdom Hearts: Melody of Memory) y publicada por Square Enix comenzó su andadura en Nintendo 3DS en 2012.
La próxima entrega incluirá 385 temas de diversos juegos de la franquicia Final Fantasy, además de 90 temas como DLC con canciones de otros títulos de Square Enix como Nier, Live-a-Live o The World Ends With You.