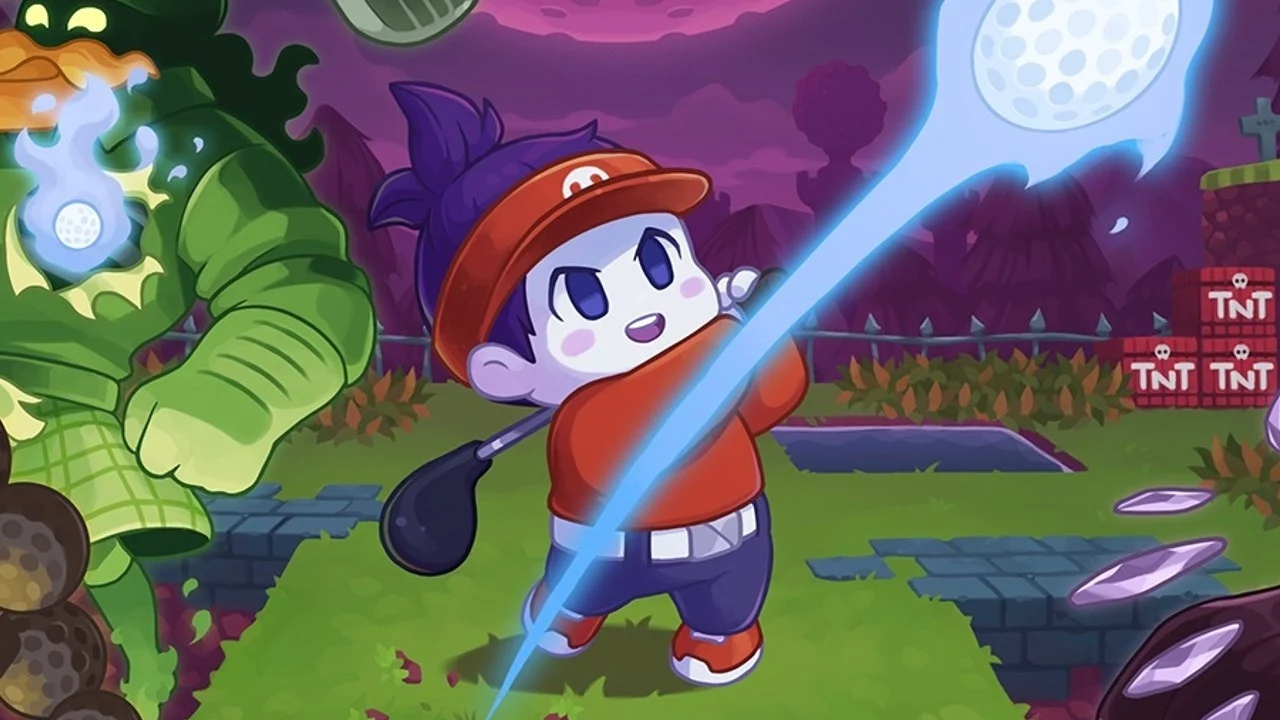 Como críticos, uno de los mayores problemas que solemos encontrarnos es el de las expectativas. Nuestro propio público acude a nuestras secciones de preguntas y respuestas, o a nuestras cuentas personales, y cuestiona si determinadas opiniones de nuestros textos o vídeos no vienen demasiado salpicadas por lo que pensamos que iba a ser el juego y lo que ha acabado siendo. Es un equilibrio complicado: hay, desde luego, razones lógicas alimentadas por las campañas de publicidad, el pedigrí de los estudios o la propia pertenencia a un género que pueden tintar, de manera justa, nuestra opinión final sobre la obra; pero también existe la posibilidad, aunque sea nuestro trabajo evitarlo, de que el desencanto por no cumplir el escenario ideal que habíamos ideado en nuestra cabeza acabe manchando levemente nuestro análisis.
Con Cursed to Golf, he intentado más fuerte que nunca que eso no pase; y para entender por qué me pasa esto, tengo que remitiros una vez más a mi pasión desenfrenada por los juegos de golf. Hay algo en esa mecánica de ajustar potencia y dirección, en el cálculo del viento a la hora de apuntar al green, en la elección del palo, etc. que me vuelve loco, y lo lleva haciendo desde Neo Turf Masters a, por decir uno más reciente, Everybody's Golf. Desconozco si es un afán perfeccionista, de satisfacción cuando das un buen golpe y el propio deporte lo premia rebajando la puntuación establecida de cada hoyo, o si es simplemente que soy un jugador de golf frustrado por esa minucia llamada "no tener dinero"; pero el tema es que aquí llegué yo, una vez más, dispuesto a comerme el verde y a demostrar a la peñita del swing quién manda. Horas de experiencia, como si fuera un piloto de aerolínea curtido en viajes transoceánicos, deberían de haberme servido para llegar aquí con la confianza y habilidad de un Tiger Woods que ha tomado mejores decisiones en su vida.
No ha sido el caso, y no tengo claro del todo si he sido yo, o ha sido él. Antes de daros mi opinión, expongo los hechos: Cursed to Golf, juego que en sus primeros tráilers parecía un simulador de golf loco similar a aquellos minijuegos Flash de clase de informática en secundaria, no tiene nada que ver con ninguno de los anteriores juegos citados; y es en realidad un roguelike con elementos de deckbuilder, con cierto aire a página de videojuegos de los dosmiles y que, a la hora de la verdad, se juega con la lentitud y exigencia de un puzle.